Regular price
Rs. 250.00
Sale price
Rs. 250.00
Unit price
per
Sale
Sold out
Product Details

Controls frizz
If your hair is weak and damaged, it may look frizzy or dry. You may also have flyaways, or hair that looks like it's standing on end.
The silicone in this hair serum can help control these issues. It adds weight to weak strands, giving them more substance. Silicon's ability to coat your hair also helps lock in your natural curl pattern.
True Derma Essentials Keratin hair serum contain hydrolyzed proteins, which can help counteract the static charge that causes frizz and flyaways.
Boosts smoothness
The anti frizz effect of this hair serum also helps improve the smoothness of your hair. This is due to the coating action of silicone, which creates the appearance of sleek and polished strands.
Reduces tangles
When your hair is smooth and sleek, it's less likely to tangle or knot. The detangling effect of this hair serum can make your hair easier to comb, style, and manage.
Promotes shine
When your hair is smooth, it tends to look shinier and glossier. Plus, some types of silicone used in hair serum can help reflect light, which increases the appearance of overall shine.
Enhances straightness or curls
According to hair experts, the shape of your hair follicle determines your hair type, which can be:
straight
wavy
curly

coily
This hair serum if suitable for all hair types. For example, if you have curly hair, you can use it that creates bouncy or defined curls. Likewise, if you have straight hair,it can enhance the smoothness and shine of your locks.
Protects against damage
Because it coats your hair, it can help protect your strands from different types of damage. This includes damage caused by:
chemical processing (like coloring, perming, or straightening)

heat damage 

(from blow drying and heated styling tools)
environmental stress (like sun exposure)
mechanical stress (due to repeated hair styling)
 Protect hair from heat exposure, can be used before styling with flat irons, curling   wands, and blow dryers.
 Perfect to be used as a pre-styler as it gives natural definition, light texture, and   effortless finish.
 Leave- in conditioner for healthy and tangle free hair. • Get smooth, hydrated   and frizz-free hair.
 Packed with minerals and nutrients like almond oil and vitamin e.
Share
View full details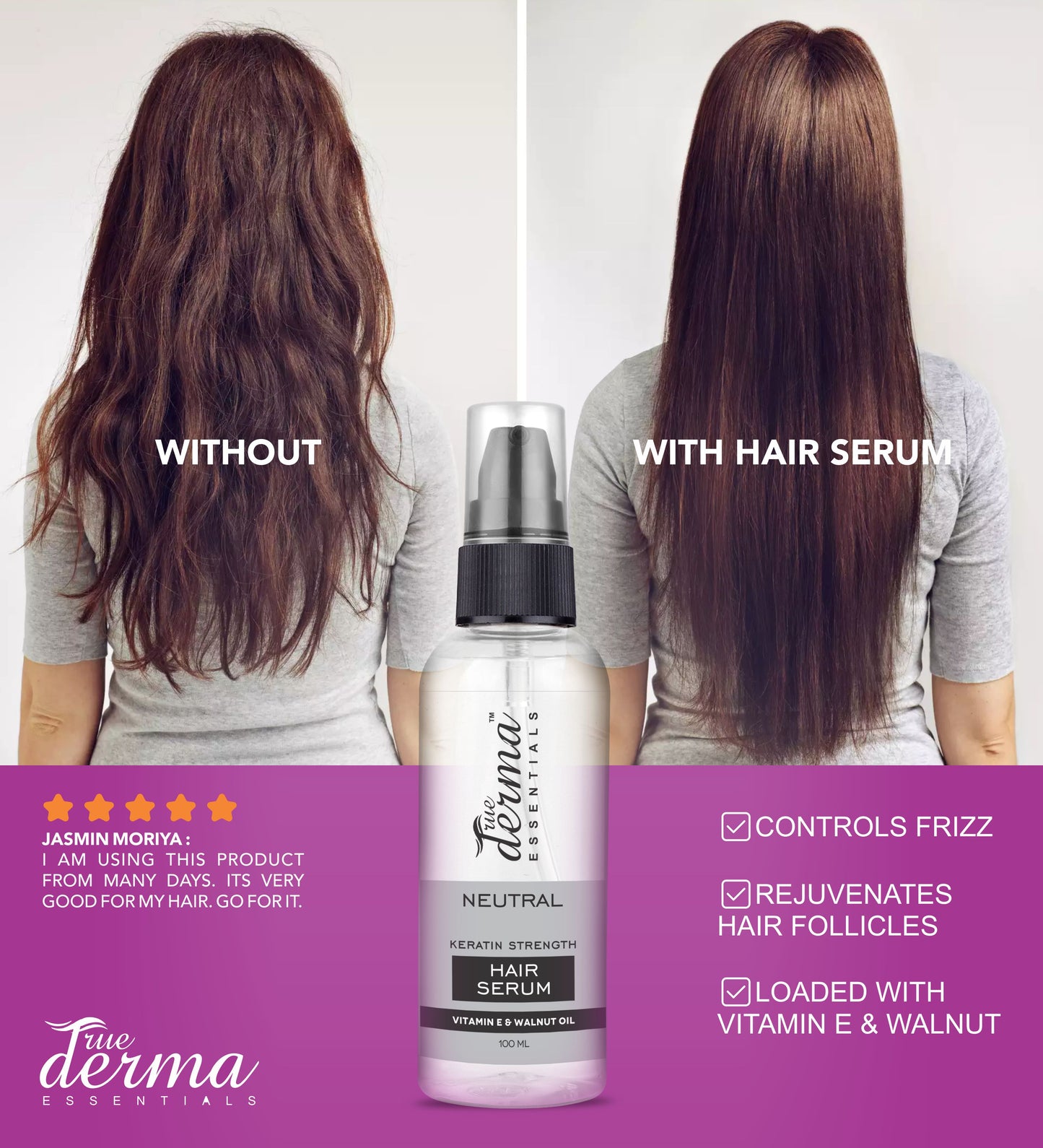 Very good I am very happy thanku
I apply it all over my hair and the effect is very good ..